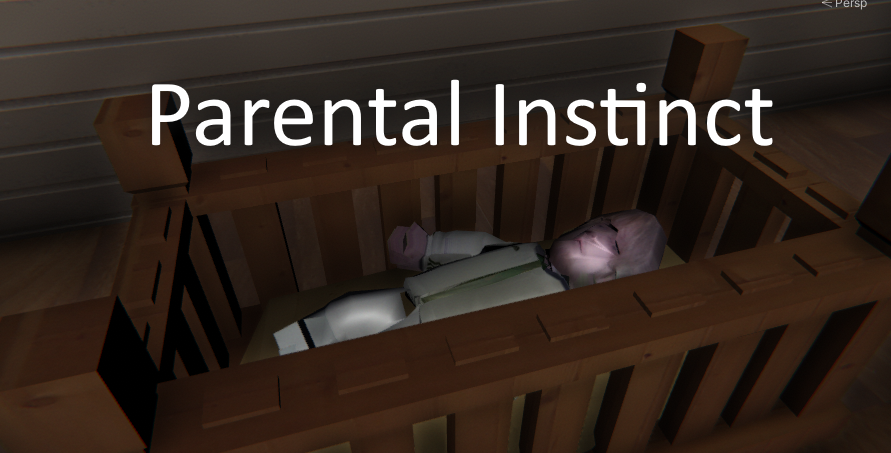 Parental Instinct
HEADS UP! IF YOU WANT BETTER QUALITY, DOWNLOAD THE GAME ZIP INSTEAD!

Parental Instinct, a horror game about keeping your infant child safe from a Monster that has recently awoken in the woods outside your house!

This game was made in 48 hours for Ludum Dare 46
In this game you struggle to secure your house by closing all doors and windows and turning on every light, all while keeping your baby from crying and avoiding the Monster!
Controls and tips:
-WASD to move
-SHIFT to run
-E to interact
-FOLLOW THE OBJECTIVE in the top left corner
-Close windows and turn on lights once the Monster is awoken to keep it away
-To get the Monster to stop chasing you, close doors behind you and turn on lights in the rooms you enter
-The Baby will cry and scream if it's hungry or feels unsafe, the screaming attracts the Monster, make the crying stop to drive the Monster away!
-To feed the baby, go to the kitchen and pick up a bottle and give it to the baby
-To keep the baby safe, make sure it's room is lit and closed (including the window)
-If the power goes out Interact with the fuse box in the basement!
Known issues:

-Web version has sometimes weird lighting, possible that monster AI is also slightly different
-Windows version crashes sometimes, not sure what causes it, but it's relatively rare
-Mouse sensitivity is a bit high
-Timer rounds to nearest minute instead of up
Changelog:
1.1 - fixed an audiobug (hopefully)
Install instructions
Extract the zip and run "Parental Instinct.exe"